Artificial Intelligence (AI) in Commodity Markets: What could change?
hEDGEpoint's Global Head of Trading & Quantitative talks about the impacts of AI technology on commodities.
It isn't anything new to see commodity markets modernizing. Increasingly, agribusiness and the commodity chain are exploring technologies that can optimize their processes and reduce costs in the meantime. Thus, artificial intelligence (AI) shouldn't be left out.
It's been a while since automation arrived in the field, with machines that can do the work of many people, much faster and more accurately. Now it's data analysis that wins out.
According to Kim Benni, Global Head of Trading & Quantitative at hEDGEpoint: although the term Artificial Intelligence has gained a higher profile recently, due to the emergence of new tools that are becoming more successful, this type of technology is already widely used, including at hEDGEpoint and in commodity markets.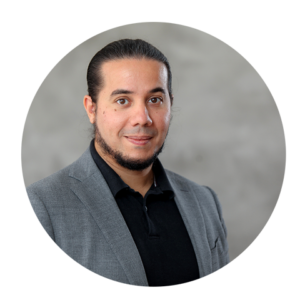 "When we use methods of data analysis to assess market risks, satellite images, prices, and sentiment on a subject much talked about on Twitter, all of this is already artificial intelligence," explains Benni.
But how can this technology impact commodity markets, either positively or negatively?
Artificial Intelligence in Commodity Markets
There are many ways in which AI is expected to impact the wider economy. In the area of commodities, it won't be any different. Due to the specific characteristics of this market, some of its uses may relate to the weather, for example.
"There are some AI methods capable of connecting meteorological data with precipitation and productivity data," says Benni. "One of them is to analyze large data amounts and find relationships, such as the temperature of the ocean off the coast of Brazil and the amount of rain that will fall in soy-producing areas in the same place."
Twitter, for example, is a source of high-volume information. The tools used therein can select relevant tweets and analyzing "sentiment", for instance, which is called the categorization of a message as either positive or negative.
With this, it's possible to have an idea of what will happen to price tendencies. "Basically, we're going to search Twitter for corn, through a bunch of keywords that really reflects sentiment about what's going on with corn. Or it could be about wheat, barley, crude oil, or any other commodity. This is a view that we use in our models to do market analysis," Benni continues.
He explains that to make this assessment, commands are created for AI to recognize (for example, emojis that express feelings, when the text is all in caps lock, which usually means anger), like words that characterize criticism or satisfaction. Thus, it's possible to classify a huge amount of data very quickly.
But data analytics is just one type of artificial intelligence that can impact commodity markets. One of the most revolutionary tools that's been widely used and debated recently is ChatGPT, a virtual assistant in the form of a bot that's capable of creating texts, from the simplest to the most complex, based on a simple briefing.
It also works as a search engine and causes concern for others already consolidated, such as Google, for delivering answers more "promptly." Before we users had to search and read several different sources to get all the answers we wanted. Now he can simply ask ChatGPT and have a text created exclusively and quickly, which can then be replicated in other ways.
The Future of Commodities: Autonomous Vehicles
Another way of using artificial intelligence that can directly impact commodity markets is using autonomous vehicles. In the future, we'll be able to carry freight and send loads by trucks that use autopilot.
Currently there are already motor vehicles that work in the field, guided by GPS and sensors. There's also the expectation of using cars and trucks that eliminate the need for human drivers. With this, commodity markets would gain in terms of time saved, as they wouldn't need to stop, and thus would reduce costs.
The Global Head of Trading & Quantitative, Kim Benni, warns that this will be a great evolution, but it's necessary to think a lot about potential impacts on society.
Benni's final message is that it's vital to prepare for the future and keep up to date on artificial intelligence and everything else that appears from now on related to it. "It's like not knowing how to use a computer. In the 1980s, it wasn't a problem. Today, it's not a problem not to understand AI, but 40 years from now, or maybe even 20 years from now, if you're not fluent in AI, you're going to have a problem. So, you need to prepare for that."
hEDGEpoint Technology in Favor of Commodity Markets
hEDGEpoint already uses the latest technology to manage risks throughout the agricultural commodity and energy market chains. We provide hedging products based on innovation, technology, and market insights, placing the customer at the center of the entire process, and in this way, contribute more to your business success.
All in all, hEDGEpoint works with over 50 different commodities, numerous currencies (FX), and over 400 hedging products. All this has been developed with a focus on technology and a desire to promote the best experience in all processes.
With Brazilian DNA, hEDGEpoint is present on five continents. This is why it's able to connect the local needs of each sector to the global context, while democratizing access to knowledge of risk management.
Talk to a hEDGEpoint specialist today and learn how to better protect your business from market risks.
The best commodity risk management content delivered to your email!
Subscribe Now